Department for educational and social work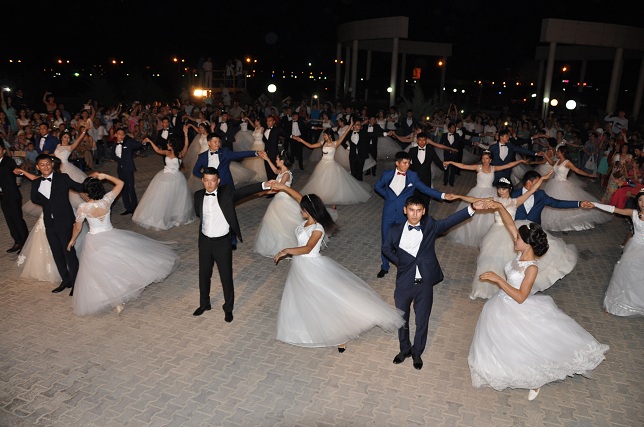 The main goal of the department for educational and social work is to assist in the upbringing of a citizen who respects and honors his parents, who loves his native land, the Motherland, who knows and appreciates the language, culture and history of the Kazakh people, strengthening the friendship of peoples, the unity of the country, healthy, with a rich spiritual world , who knows how to work, who owns state and foreign languages, and has received a high-quality education.
Tasks of the department:
Coordination of the activities of the main elements of the educational process for the implementation of the following main tasks: "The concept of the educational work of KSUTE named after Sh. Yessenov" and the organization of work on social issues:
assistance in the formation of a patriot and citizen, the development of the political culture of the individual, the formation of its legal culture, the readiness to resist manifestations of cruelty and violence;
Contributing to the formation of the moral, ethical and ethical principles of the individual, his moral qualities and attitudes consistent with the norms and traditions of society, a sense of duty, responsibility towards himself, towards other people, society, the Motherland;
Facilitating the orientation of the individual to universal and national values, respect for the language and culture of the Kazakh people, ethnoses and ethnic groups of the Republic of Kazakhstan;
Facilitating the creation of a multicultural environment at the university, the formation of general cultural skills of behavior in society, the development of the individual's readiness to perceive, assimilate, evaluate the aesthetic objects in art and reality;
formation of labour skills, economic thinking of the individual and a conscious attitude to the professional formation and self-realization of the individual, creating conditions for the development of an active civic position in preserving nature; the development of a high level of environmental literacy and culture;
• Facilitating the disclosure of reserves of creative thinking, the development of intellectual and creative abilities, leadership qualities and giftedness, fostering the formation of an information culture;
Creation of conditions for effective formation of habits of a healthy lifestyle, preservation of physical and psychological health, ability to identify factors that are harmful to health.